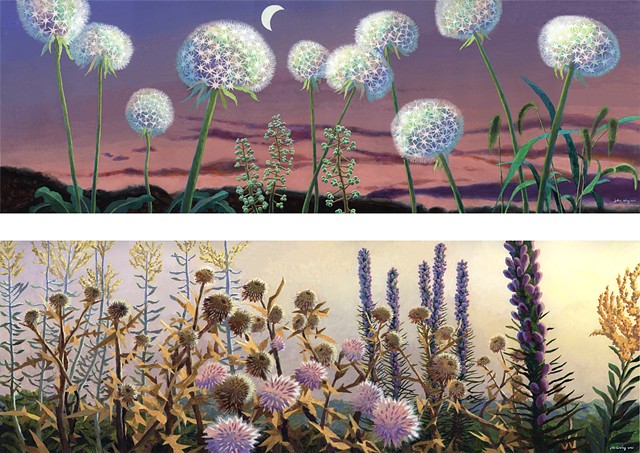 John Z. Wang, formerly Zhang Wang, graduated from the Architectural Department of Tsinghua University, Beijing in 1963. He worked as an architectural designer/architect in China for years. After John earned his second master's degree at the Royal Academy of Fine Art in Copenhagen, Denmark in 1986, he moved to the United State, continuing his professional career. John successively joined architectural design offices in Washington DC, Toronto/Shanghai and Hong Kong until 2000, when he established The Archistudio in Silver Spring, Maryland, USA, dedicating to illustrations commissioned by about fifty clients. He was the sole illustrator for two campus guide books Williams College and University of Toronto, both published in 2019. In recent years, John's fine art work has become his major undertaking. A number of John's works have been published, exhibited, or licensed to art publishers.
As an illustrator, John was a Winner of Best in Category from 36th Ken Roberts Delineation Competition in 2010. In 2023, John's acrylic painting The White House brought his 13th Award of Excellence from the AIP annual competition sponsored by the American Society of Architectural Illustrators. He was a First Prize recipient of 1980 Beijing Architectural Rendering Competition.
While John's work is rooted in traditional art, he has never stopped his drive for freshly expressing distinctive characters of each new project. He is experienced in exploiting media potentials. He embraces unlimited pigments in general while applies an exclusive palette for each individual work. Along with acrylics and watercolors, John's digitized colored pencil imagery has gained recognition. He knows how to handle subjects involving complex particulars, intricate spaces and various incidents in a personalized style. John's architectural background has endowed him with skills to shape unique forms and present them from unconventional view angles for energizing visual impact. He is sensitive to composing and painting his works with music-like rhythms and melodies. He pays attention to details which matter to the ensemble. John's abstract / surrealistic side was derived from, and is still being nourished by this very core. Among John's awarded works, six pieces accentuate reversed perspective concept he introduced, including his 2021 digital Fantatown. John is prone to encourage dialogues between opposite forces: 2D versus 3D; monochrome versus colorfulness, solid mass versus void volume, as well as perspective versus anti-perspective. He has no hesitation in dealing with their interplay for orchestrating his visual trios, concertos, or jazzes.
© JOHN Z. WANG